LampsPlus vs. Ikea Pendant
If you read my Decorate on a Budget post then you saw my favorite pendant I got at IKEA for just $25. Whenever guests come over it is always the topic of discussion and people can't believe it was an IKEA find because it is so unique. Well today I saw an ad for this pendant that looked a little familiar..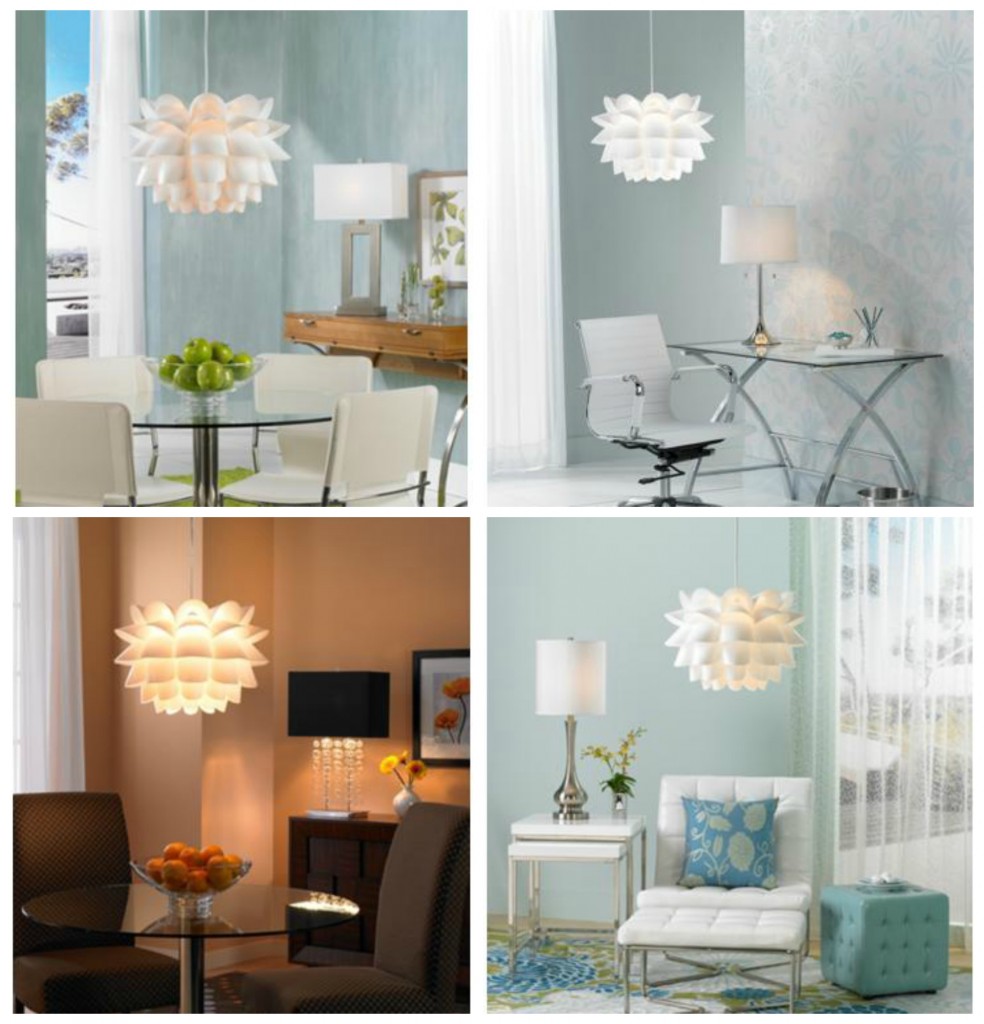 Did you notice? It's practically identical to my IKEA pendant!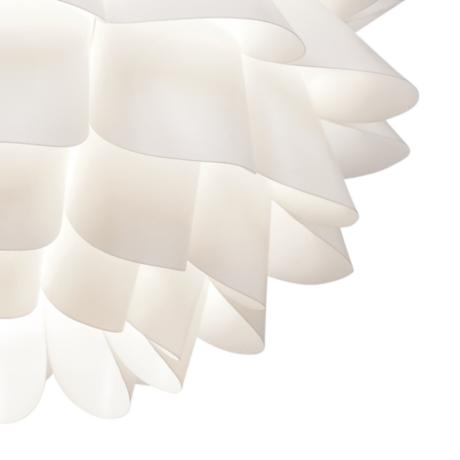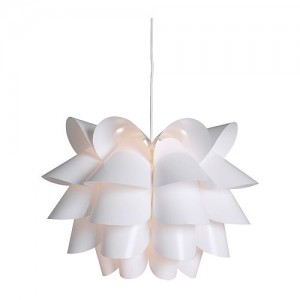 Now guess the price difference. The one on the left is available at LampsPlus.com on sale for $130.00 and the one on the right is at IKEA for only $25.00! That's a savings of over 80%! Now I feel like I have a designer piece in my house!
After I saw what a score I got with my knock-off, I ventured out to see if there were any other deals I could find on designer goods…
Anthropologie vs. Pier One Mirror
The mirror on the top is from one of my favorite stores, Anthropologie, but it is a little (or a lot) above my price range. It is being sold for $348 on their website. I love the look of the little orbs and I found one very similar at a more comfortable price of $140 at Pier 1. They may not be identical but they give the same feel and with a savings of 60%, it can't be beat!
Kohls vs. Target Accent Table
Ok these two are
literally
identical. The picture on the top is from Kohl's website and the one on the bottom is from Target but come on, they are the
same
 picture. This is one of those cases where you definitely want to do your research ahead of time because I just assumed that Kohl's has the best deals but in this case, they didn't. Even if Kohls had this item on sale and you had a coupon, I still think Target would have a better price. Kohl's is
selling this table for $250
and
Target has it listed for $153
which is a savings of 40%.
Anthropologie vs. Target Oxford Shoes
Have you jumped on the band wagon for this new retro trend? Oxfords are coming back and are a major trend for fall 2012. I love how both of these shoes paired the gray base with a pink sole. Obviously the pair on the top from Anthropologie is made of a nicer suede fabric but if you are feeling a little uneasy about fully committing to this trend, then I suggest you buy the pair on the bottom that are just
$20 at Target
 (a savings of 75%).
Side note: I have seen the Target oxfords in real life and the picture does not do them justice, they are actually really cute and not so bulky!
If you are loving this trend and don't mind spending $79 on a pair then go for the higher quality pair from Anthropologie, 
available here
.
Lilly Pulitzer vs. Modcloth Lace Dress
This last find is probably my favorite find plus it has the highest savings (a whopping 85%!). I've been eyeballing the
Lilly Pulitzer dress
on the left but I can't imagine spending $278 on a dress so when I found the dress on the right on Modcloth I was so excited. Both of these dresses are made of the midnight blue lace and have a thin braided leather belt to accentuate the waist. With a price tag of only
$43 on Modcloth
, I am definitely adding this one to my wardrobe!
So what do you think, are these "knock-offs" knock outs? Do you have a favorite piece that you bought at a killer price and later found out it was a replica of a designer piece? If so, I want to hear about it in the comments section below!
Have an enchanting  day,