House and Garden recently posted some fantastic and innovative DIY accent wall ideas for a feature wall that you can easily replicate in your own home.
Mosaic tile isn't just for the kitchen and bathrooms, use it as an accent in your bedroom to add depth and texture to your plain walls.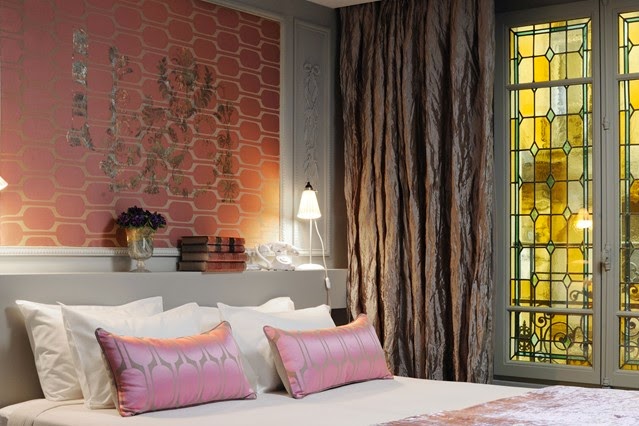 Love the look of wallpaper but scared of the commitment (or price)? Why not frame a large sample of it above your bed… or even frame a piece with a cork backing in your office space for a cork board that doubles as a piece of art?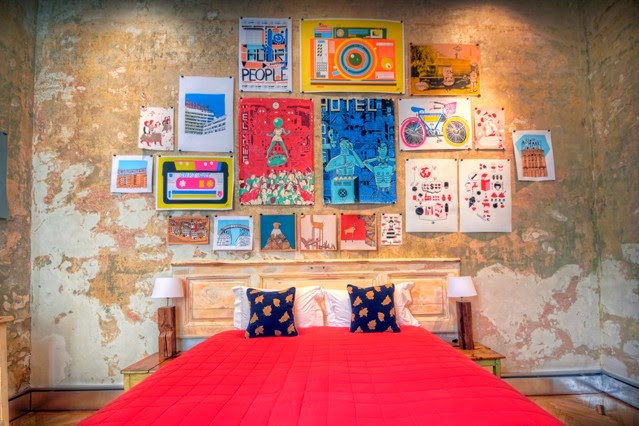 Nothing beats the effortless look of a gallery wall. Try finding interesting prints from artists on Etsy or even at your local art show or craft fair. Your gallery wall will feel more authentic if you're not using a bunch of reproduced art that's hanging in thousands of homes around the world.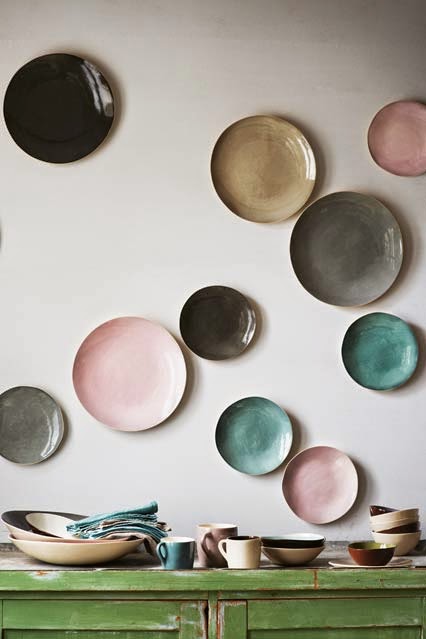 Who says art has to be painted on a canvas? Think outside of the box and use ordinary household items. These plates would be a fun way to add 3D art to a kitchen or dining room, you could even use brightly painted utensils, office supplies, keys, etc.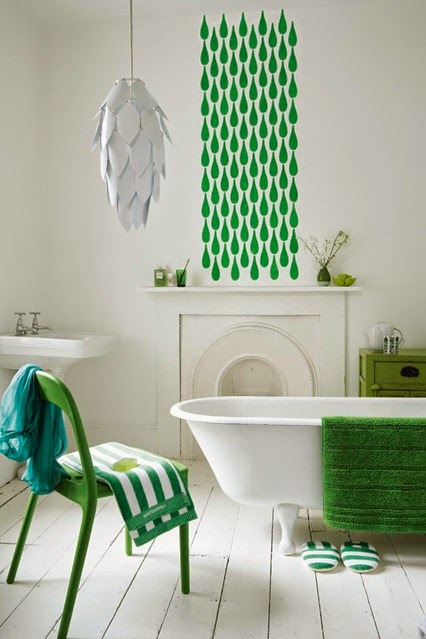 Here's a faux art piece that's painted right on the wall, which would be an easy hour or two project that still makes an impact in a space. Just stencil your favorite pattern in a thick stripe. I would recommend trying to use the rule of thirds.. meaning don't put your stripe right smack in the middle of the wall.
Which one of House & Garden's focal wall ideas is your favorite?
Want more ideas? Check out my post "10 Easy DIY Artwork Ideas (no art degree required)" for more inspo!
XO,