My gold spray paint has become my best friend in the past few months. I have literally sprayed half the items in my house gold.. I'm sure it's driving Jesse nuts. The gold trend has trickled into everything from fashion to home decor. Today's inspiration is courtesy of the 1999 hit, All Star which says, "All that Glitters is Gold" Smash Mouth was clearly on to something…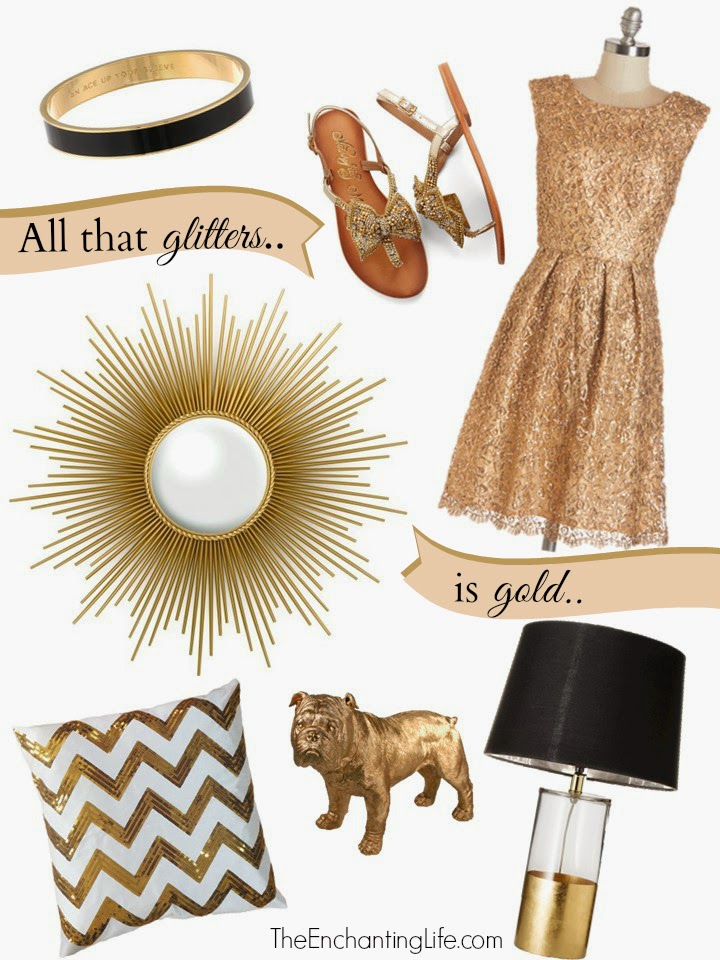 What do you think of the Gold Trend? Have you been incorporating it into your wardrobe and home yet?
P.S.  yes I know Led Zeppelin came up with that saying first.. but I'm a 90's kid!


Sources:
Kate Spade Bangle: Amazon
Bow Sandals: ModCloth
Lace/Sequin Dress: ModCloth
Sunburst Mirror: Amazon
Chevron Pillow: Amazon
Bulldog Figurine: Target
Lamp: Target