This is one of my easiest DIY tutorials yet it's one of the pieces in my house that everyone always stops to admire and make comments on. The whole project should only take about 10 minutes to complete and will cost around $40 for both shelves and 10 pictures.
I bought the floating shelves at IKEA for $15 each and the 10 frames from Dollar Tree. I just had a few of my favorite pics printed in black and white from Target (keep an eye out in Target or Wallgreen's ads for free prints, otherwise it's just a couple dollars).  Make sure you get a variety of landscape and portrait oriented pictures to create more interest and layer them unevenly throughout. The shelf has a slight ledge on it so I was able to just prop the pictures against the wall.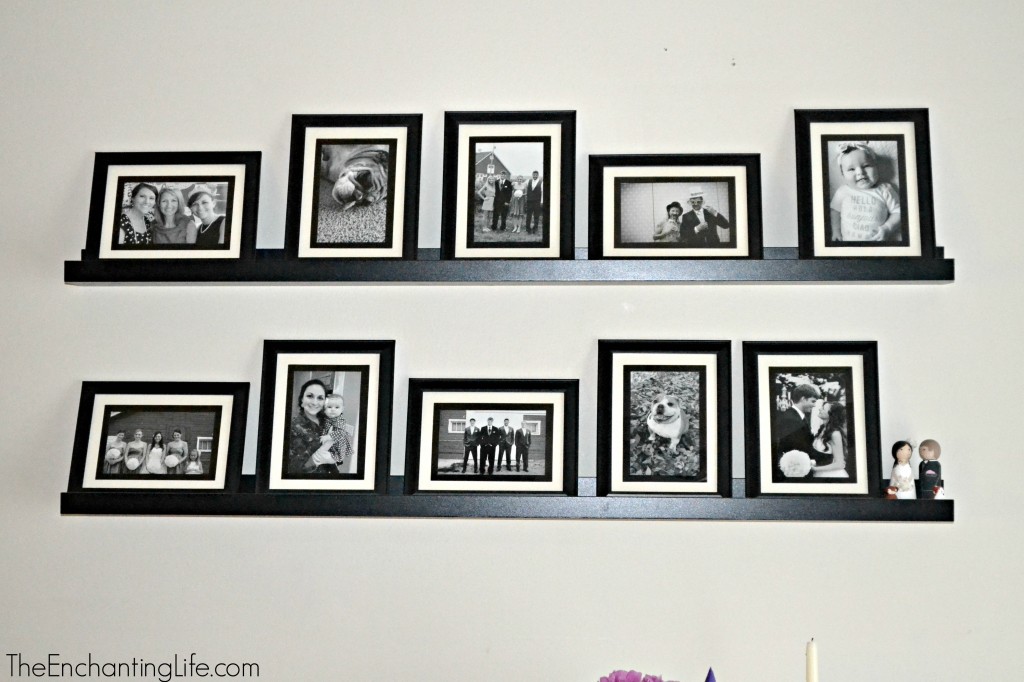 This is a really simple project that can have a big impact in a space. You can also change up the look every few months simply by adding new pictures. You could even do some of  your favorite prints + patterns for an artsy gallery wall type look. These frames were super cheap yet they've lasted me forever; I actually originally bought them to display our engagement photos on each of the tables at our wedding. Definitely $10 well spent 😉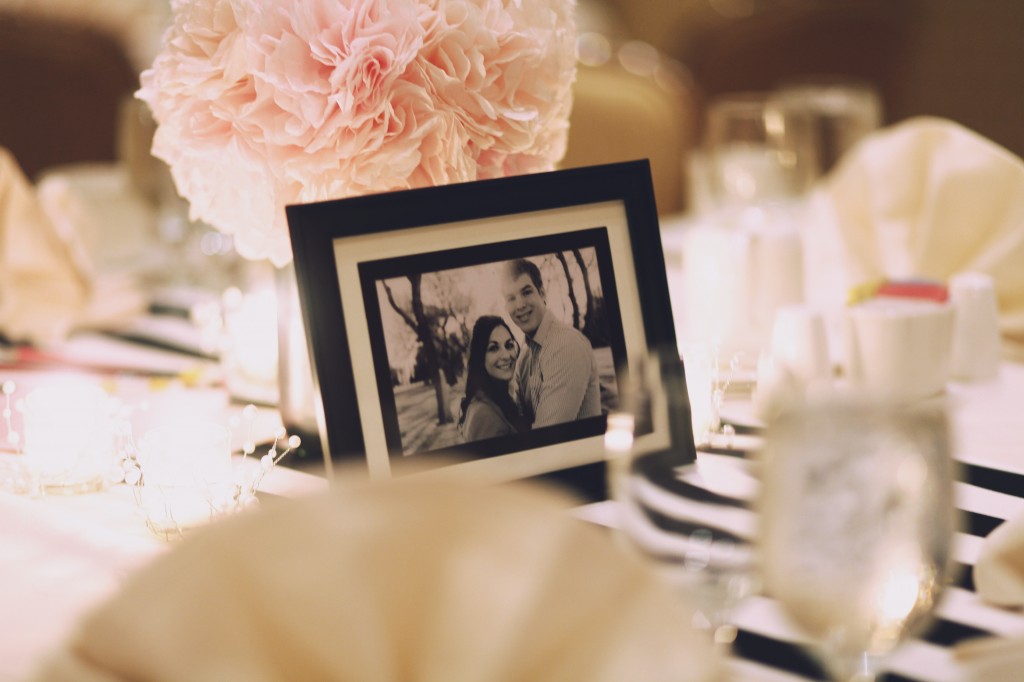 What do you think of these simple floating shelves? Is it something you would try out in your space?