If you follow me on Instagram you probably saw that I adopted a new baby.. a hot pink leathery bundle of joy! A Kate Spade "Wellesley Alessa" handbag to be exact.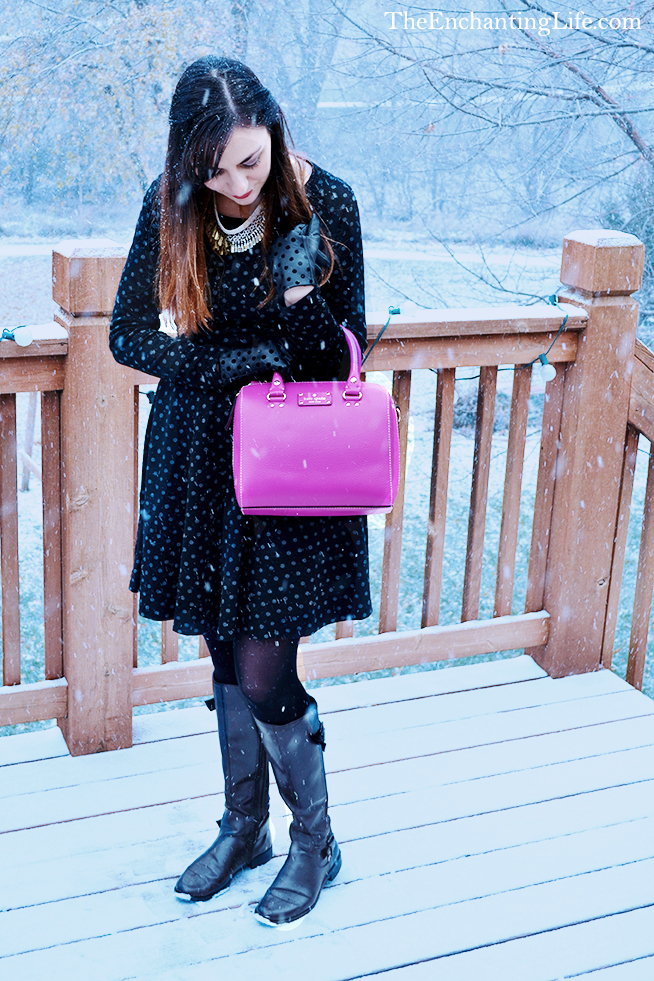 I know hot pink is typically more of a spring or summer fashion color but here in the midwest we just got dumped with over 7″ of snow and the only thing to cure my winter blues are polka dot dresses and a pop of color!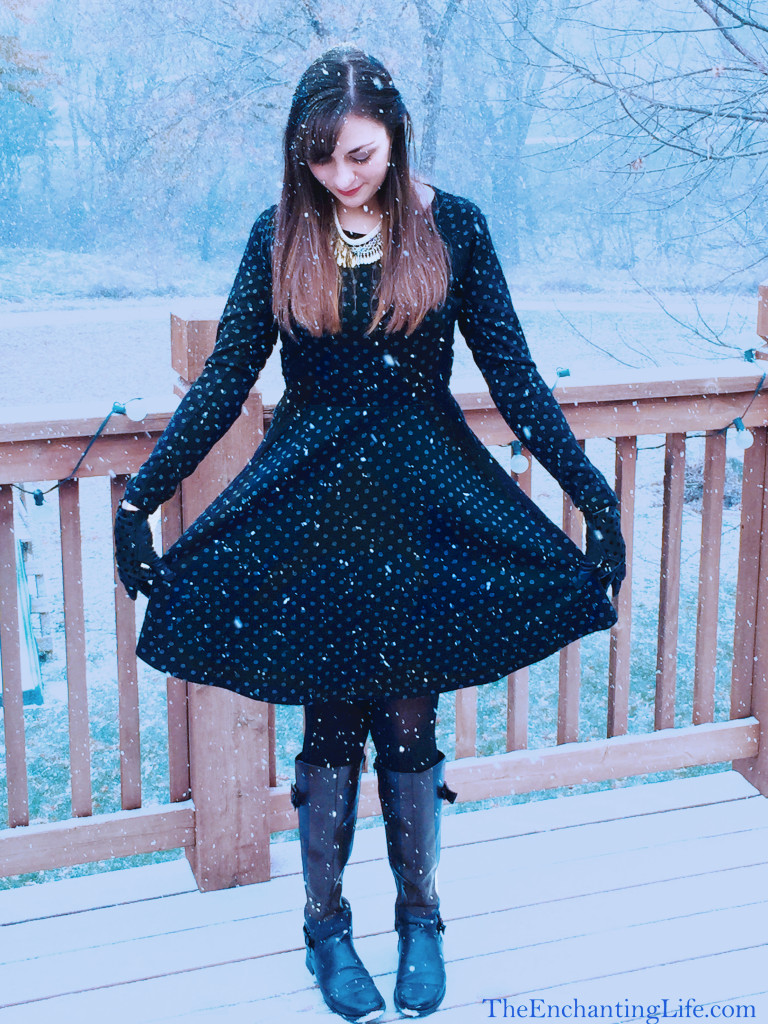 My dress and necklace are "vintage" Anthropologie numbers but you can still find a few people selling them new on ebay – dress here and necklace here. Boots are still at Target for $40.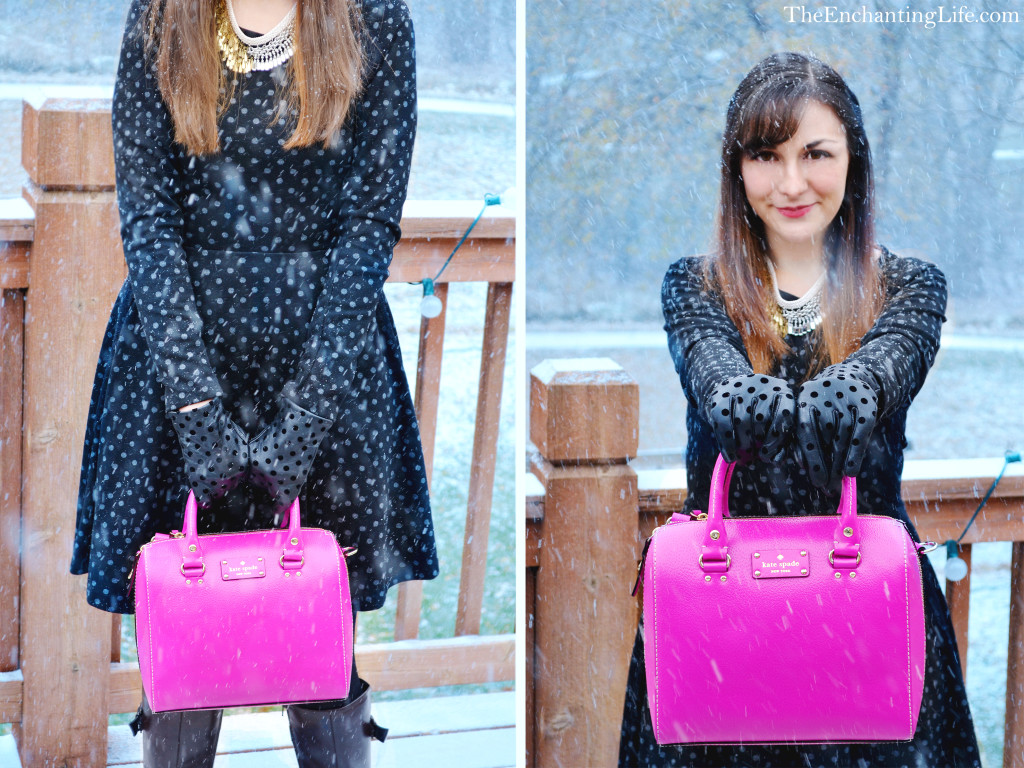 As for my hot pink Kate Spade handbag, I have found the best deals (and color options) are available on Amazon – plus usually free shipping! You can find the Kate Spade "Wellesley Alessa" purse here. I've got my eye on the mint green and black & white stripe beauties!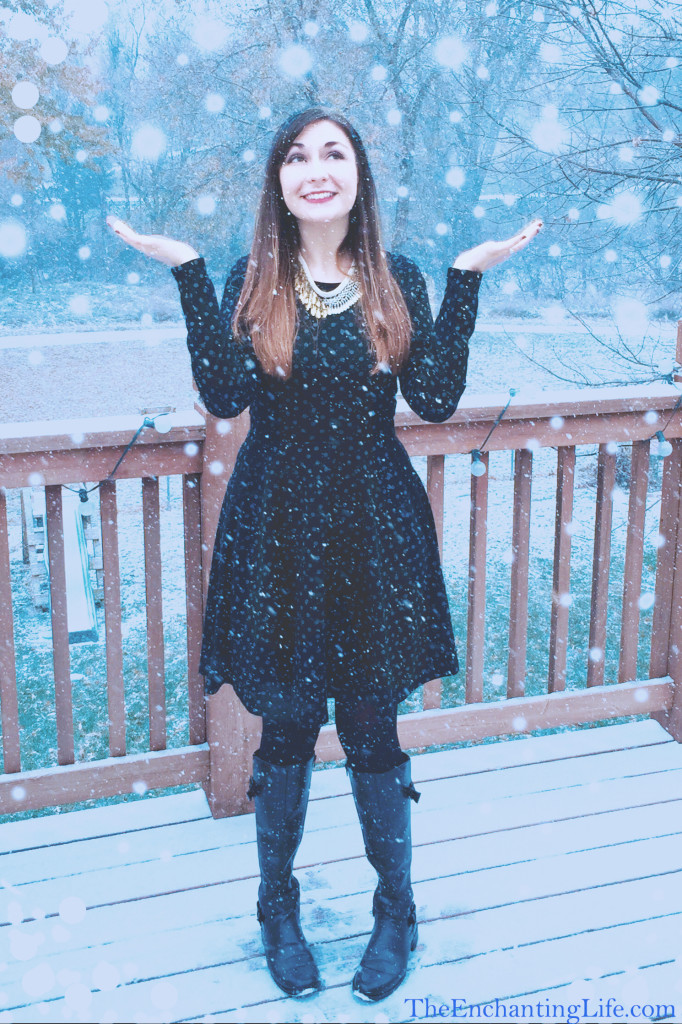 Hope you're all staying safe and snuggly at home this week. What's your favorite way to make a dreary snowy day a little more enchanting?
XO,