Basement designs can be one of a designer's trickiest challenges; how do you make an otherwise cold and dark area feel warm, bright, and inviting?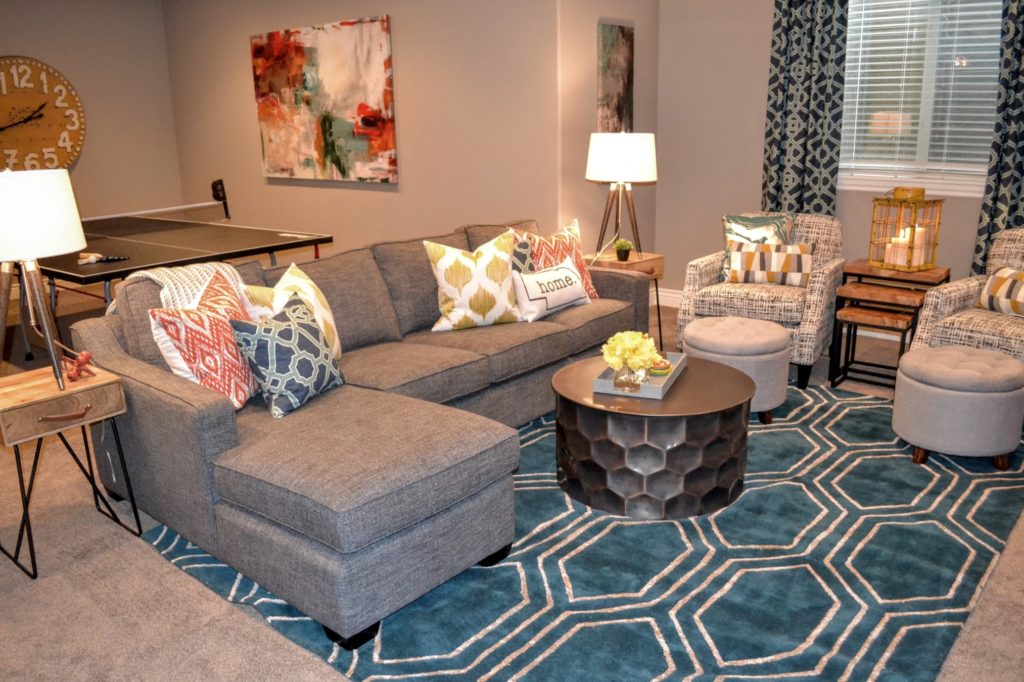 In this basement design, my client asked for a space that would be sophisticated enough to host large family gatherings and movie nights but also a fun space for her teenage son and his friends to hang out. Luckily I was working with a completely bare space so I could make decisions that would be ideal for the layout and overall design of the room.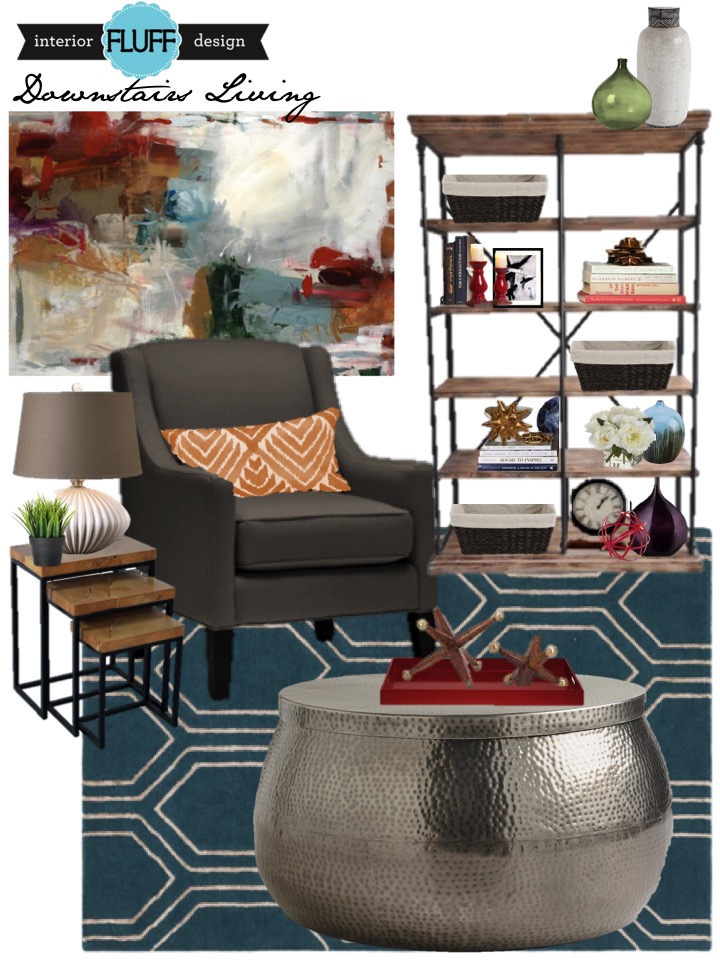 My biggest concern was warming up the space so I brought in a mixture of textures, large-scale upholstery pieces, ample lighting, and an area rug to really define the seating area. Also, I incorporating happy pops of yellows, reds, and blues that made the room more inviting and casual.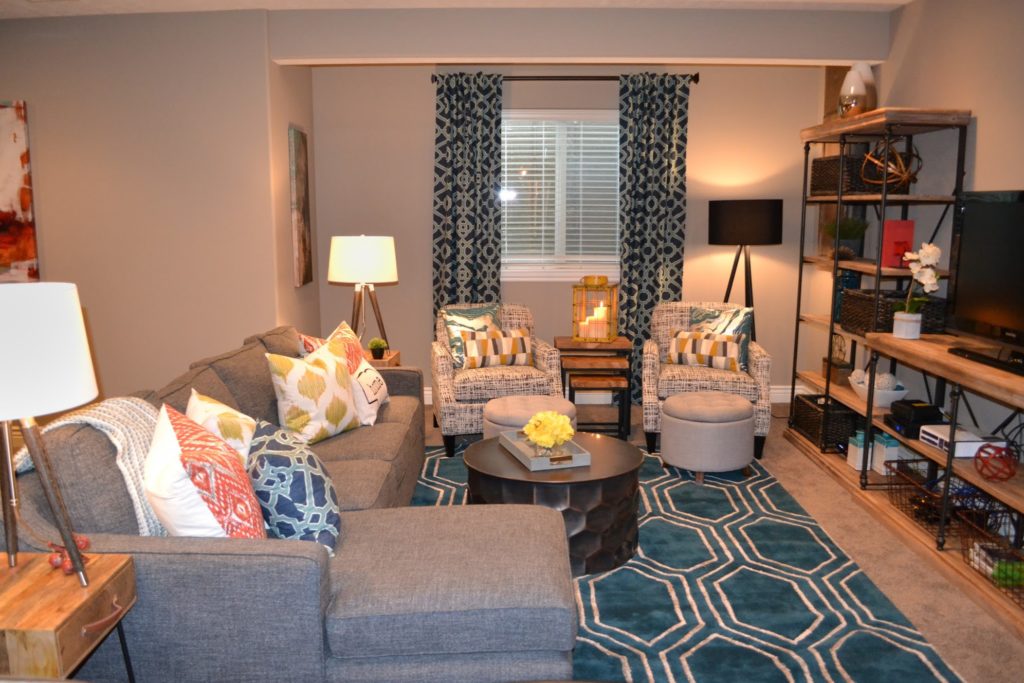 Because this space would be used often for entertaining, I wanted to maximize the seating. The long 4-seat sofa with a chaise and the 2 comfy chairs comfortably seats 6-7 in a small area.
One of the main requests the client had was for ample storage. I included a coffee table and 2 ottomans that open to provide extra storage for blankets and pillows – perfect to have on hand for impromptu sleepovers. Also the openness of the shelving and TV console was broken up with some woven baskets (again, more texture!) that work great to store those odds and ends like video games, DVDS, game controllers, and remotes.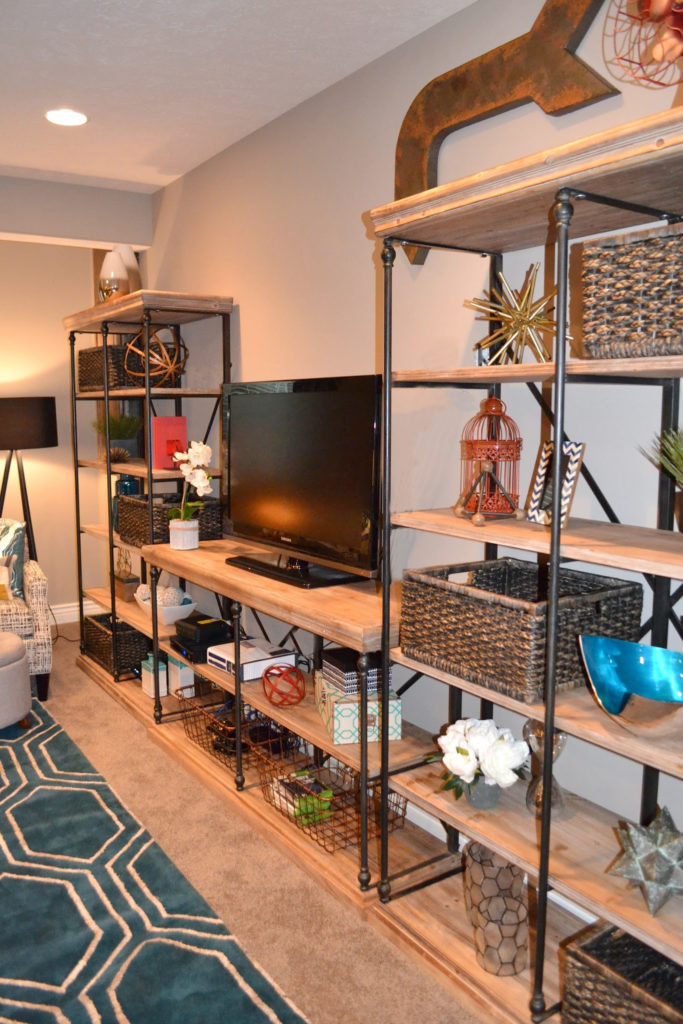 The key to making a basement feel like a room on any other level of your home is all in the lighting; most importantly lighting at different heights. In this basement I used 4 different lighting heights – table lamps, a floor lamp, overhead can lights, and suspended pendants over the bar.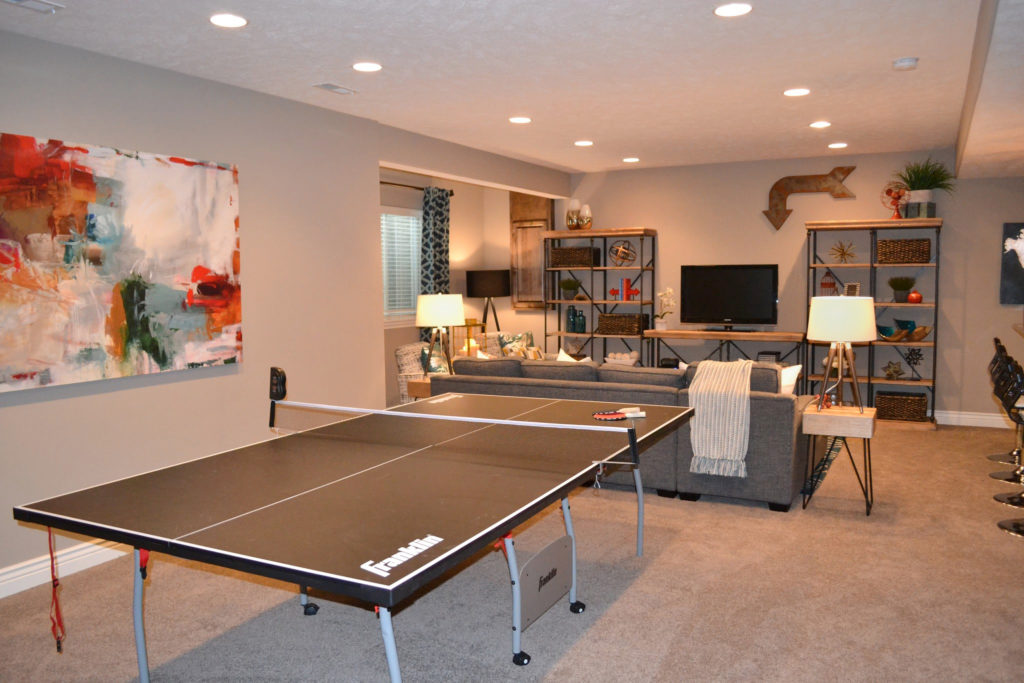 Fun accents like an oversized clock and a bright abstract painting made a big impact in the ping-pong area and tied in the colors of the seating area.
Swivel barstools are perfect for allowing guests to snack at the bar while still being a part of the conversation or have a good view of the TV.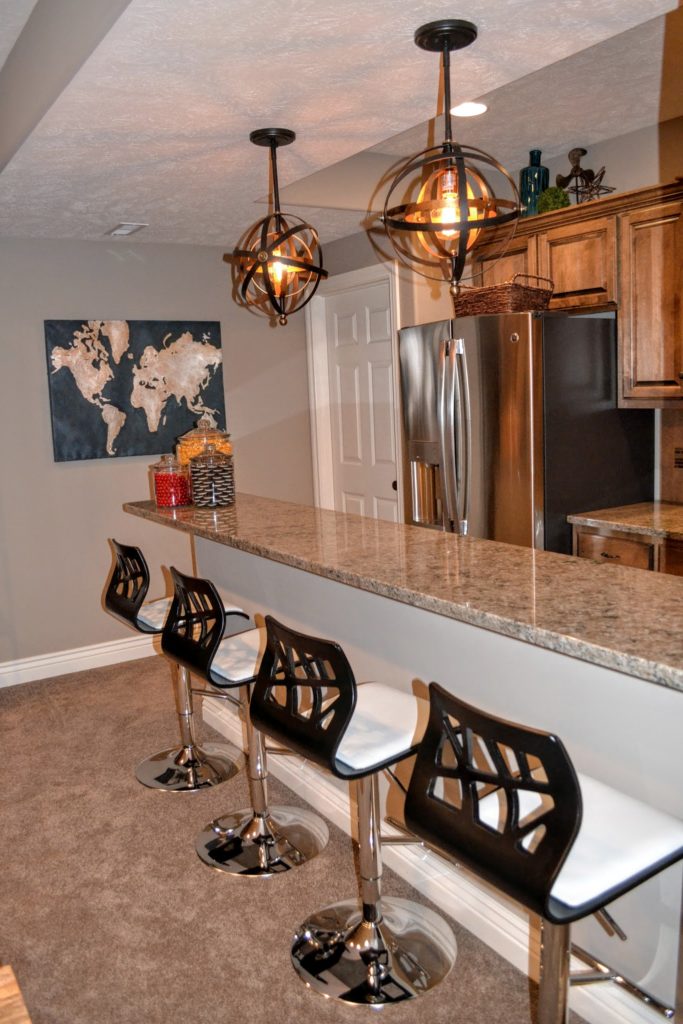 I'm so happy to hear that my client and her son are enjoying their new basement and that we've created a space both adults and teenagers want to hang out in! Now just to decide who gets control of the remote..