In the spirit of Earth Month reminding us to Reduce, Reuse, Recycle I thought a post on how to upcycle those glass jars would be fun and perhaps get me motivated to do some more spring cleaning and organizing!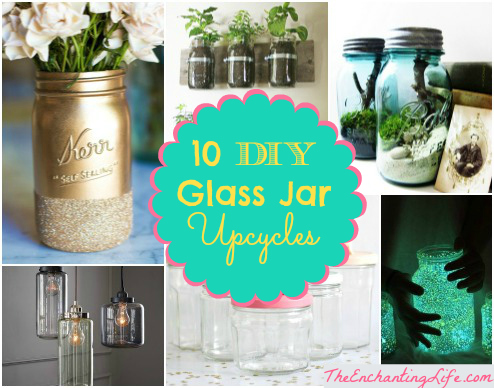 1. Spray paint lid and figurines for fun storage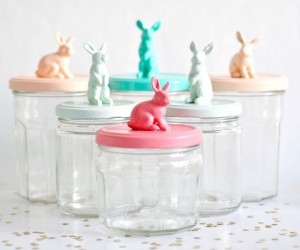 2. Pendant lighting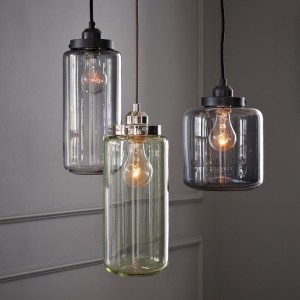 3. Store vacation memories or create a mini terrarium
4. Spray paint jar and dip in glitter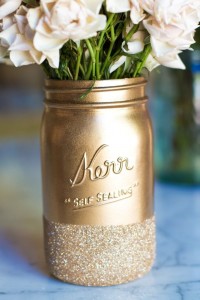 5. Modge podge fabric to the inside – perfect for knick knacks or as a pencil cup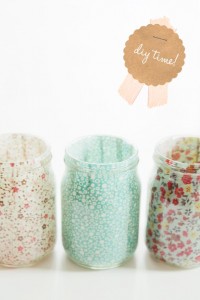 6. Cover glass in doilies, lace, or twine for candle votives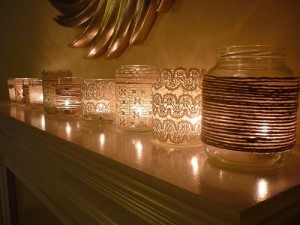 7. Herb Garden
8. Use glow in the dark paint to create perfect outdoor lighting or a kid's night light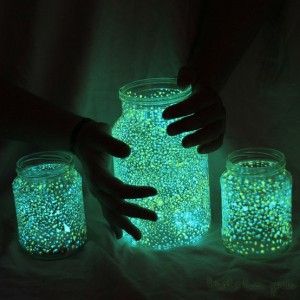 9. Soap Dispenser
10. Sewing Kit
Well there you have it, 10 ways to upcycle your old pickle jar! You can find the links to the full tutorials here on my Pinterest board. Have you reused a glass jar for another purpose? Tell me about it!