One of my favorite actresses and style icons is Zooey Deschanel. I love that she's not afraid to be quirky and how her outfits always express her personality. On last night's New Girl she was wearing this adorable Russian doll dress and so I went on the hunt and found it on Modcloth for $295 (heads-up: they're almost gone).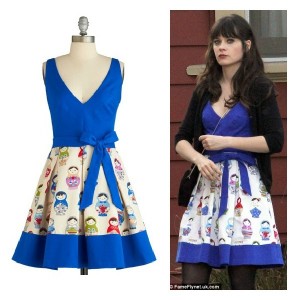 When I found this treasure I wanted to see if I could find other classic Zooey looks and it actually wasn't that hard because her stylist loves her some Modcloth, Kate Spade, and J.Crew! Here are a few of my other favorite Zooey replicas.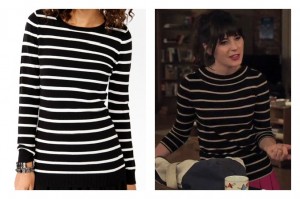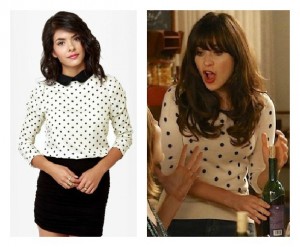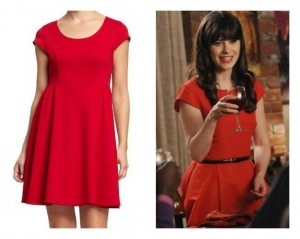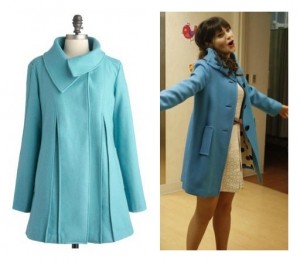 Lately these snowy days have been making me long for a new coat and I think Zooey has me convinced blue is the way to go. Her version is Kate Spade but is crazy expensive and sold out but Modcloth sells a similar coat for $135 (giant bow not included *frowny face*).
Who are your style icons? Do you have any favorite Zooey outfits?