One of my guilty pleasures in life is lounging on the couch with a bag of "Flipz" pretzels and a RomCom movie. My sister introduced me to this recipe a couple years ago and I've been hooked ever since. I don't know if you can really call it a recipe since it only requires 2 ingredients and can be finished in less time than it takes to pick out a Redbox but nonetheless here is my secret formula.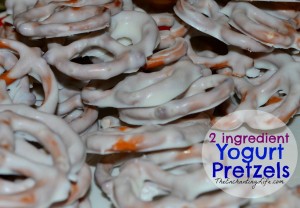 To make the yogurt pretzels, you will need pretzels (obviously) and almond bark. If you prefer the chocolate Flipz you will just use milk chocolate chips instead of the almond bark.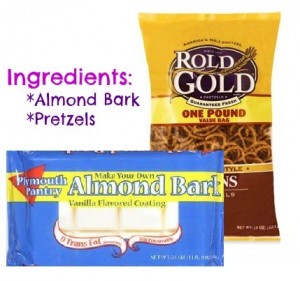 Instructions:
1. Break off the amount of almond squares you want to use (one full package of almond bark will cover an entire bag of pretzels).
2. Melt almond bark in deep microwavable safe bowl by following package's melting instructions (usually melt 30 secs, stir, melt 90 secs).
3. Dump pretzels in melted almond bark, stir, then pull each pretzel out and set on wax paper to harden.
4. (Optional) For zebra pretzels, melt some chocolate chips then use a fork to drizzle chocolate over the hardened yogurt pretzels.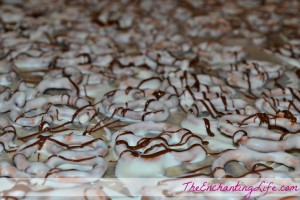 You could also substitute pretzels for other goodies like strawberries, raisins, blueberries, etc.
Enjoy,