Hola and Happy Cinco de Mayo! This past week I've been craving some On The Border salsa but since we don't have one near us I had to do some research and experimenting to make my own! The final product is crazy delicious and worthy of any Cinco de Mayo celebration!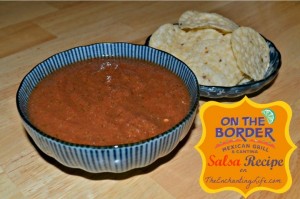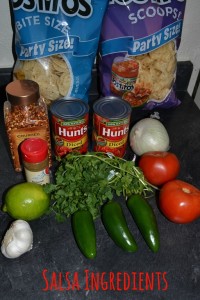 Ingredients:
2 large Roma Tomatoes, chopped
2 cans (14.5 oz) of plain, unseasoned diced tomatoes
2  Jalapenos, seeded and chopped (use 3 for spicier salsa)
Juice of 1 Lime (aprox. 2 Tbsp)
1 Tbsp Cumin
4 Garlic Cloves, minced
1 White Onion, chopped
2 tsp salt
1 Tbsp crushed Red Pepper
1/3 cup fresh Cilantro, chopped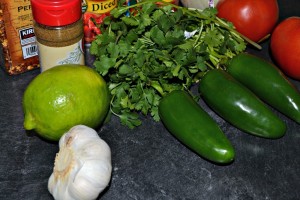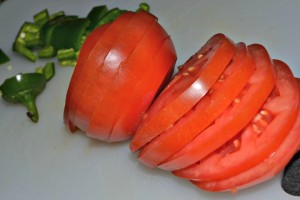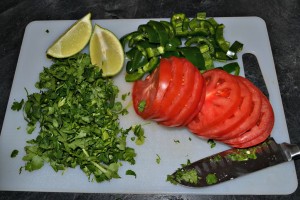 Directions:
Place all ingredients into blender and blend well until desired consistency. Refrigerate for 1 hour then serve with chips and ENJOY!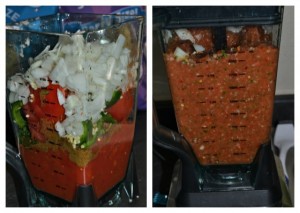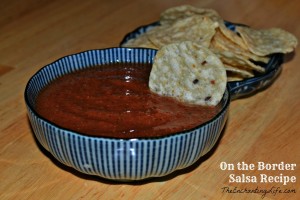 Now wasn't that easy? Plus the world's largest bowl of salsa will only set you back $7 and will keep in fridge for over a week.. if it even lasts that long before it's been eaten!
Happy snacking,
Nat