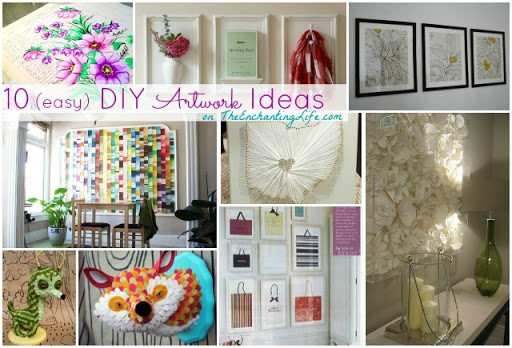 Last week's post, 
Easy and Affordable DIY Wall Decor Ideas
, included unique ideas on how to dress up your walls using everything from vintage suitcase shelving to painting a geometric pattern on the walls. Looking back I realized none of the ideas really had actual artwork, like framed or canvas kind of artwork so I compiled a few of my favorite DIY artwork ideas which are easy custom pieces you can make without breaking a sweat.
1. Paint a simple design on a handwritten letter, a page from an old book, or your favorite song's sheet music.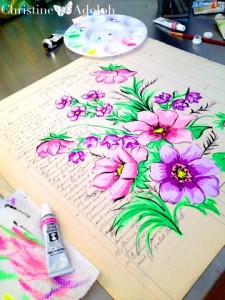 2. Frame your favorite wallpaper samples, fabric, or scrapbook paper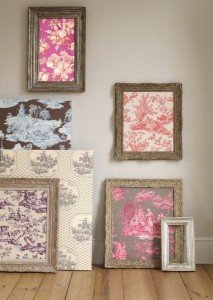 3. Frame or mount a paper maché taxidermy animal or even a stuffed animal (how about your favorite childhood stuffed animal?)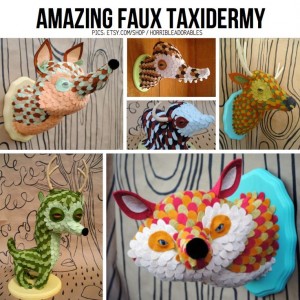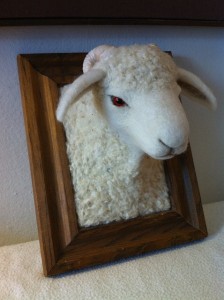 4. Collect a variety of fake (plastic or paper) flowers, attach to a canvas and spray paint one color. I love how the white brings out the details of the flowers but you could even do an ombre effect from top to bottom.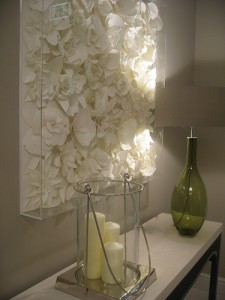 5. Love this little tutorial on how to show some state pride our perhaps where you fell in love, too bad for those of us from Wyoming or Colorado who just get a rectangle haha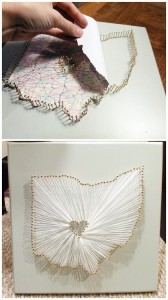 6. Frame something unconventional like shopping bags  or pages from your favorite book (the Shel Silverstein pages shown below would be perfect in any nursery)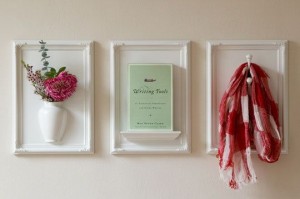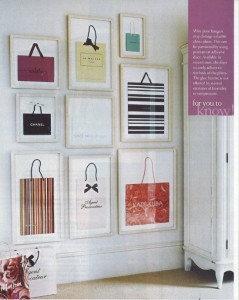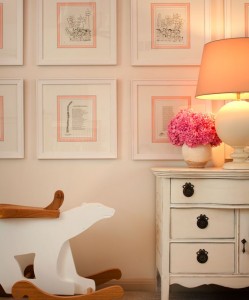 7.  When filling a large wall space with multiple frames, keep the art subject uniform by using prints from the same collection like with these botanical prints found in my momma's living room.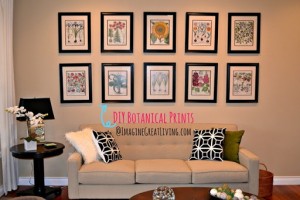 8. Frame portions of a monochromatic fabric (fabric pictured is from IKEA) then use a marker or paint to fill in different shapes  in each photo.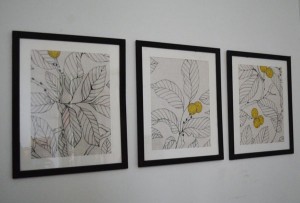 (Tutorial on: Happiness is Creating)
9. Use those free paint swatches to create a cheap but impactful work of art. You could go as large as covering an entire wall  or scale it down to a picture frame.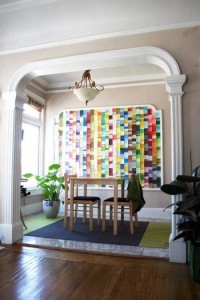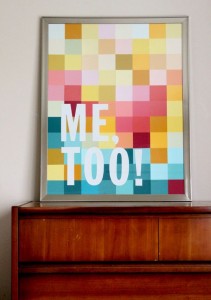 10. Find an old painting at a thrift store, place sticker letters over the painting to form a fun quote, paint the whole canvas white, then peel the stickers off when the paint dries.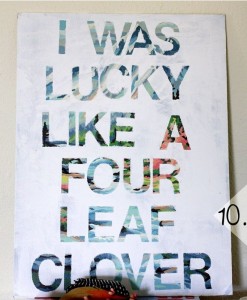 You can find the sources and links to the full tutorials on my DIY Wall Décor Pinterest board. Have any other ideas? Please share!
Happy crafting,
Nat