I think we can all agree that blush pink is EVERYWHERE from the runway to home decor. It's especially making big waves in the design community and I think it's here to stay. So how can you add a pop of pink to your home without going overboard and full on baby girl nursery? Add it in subtle touches, let me show you how!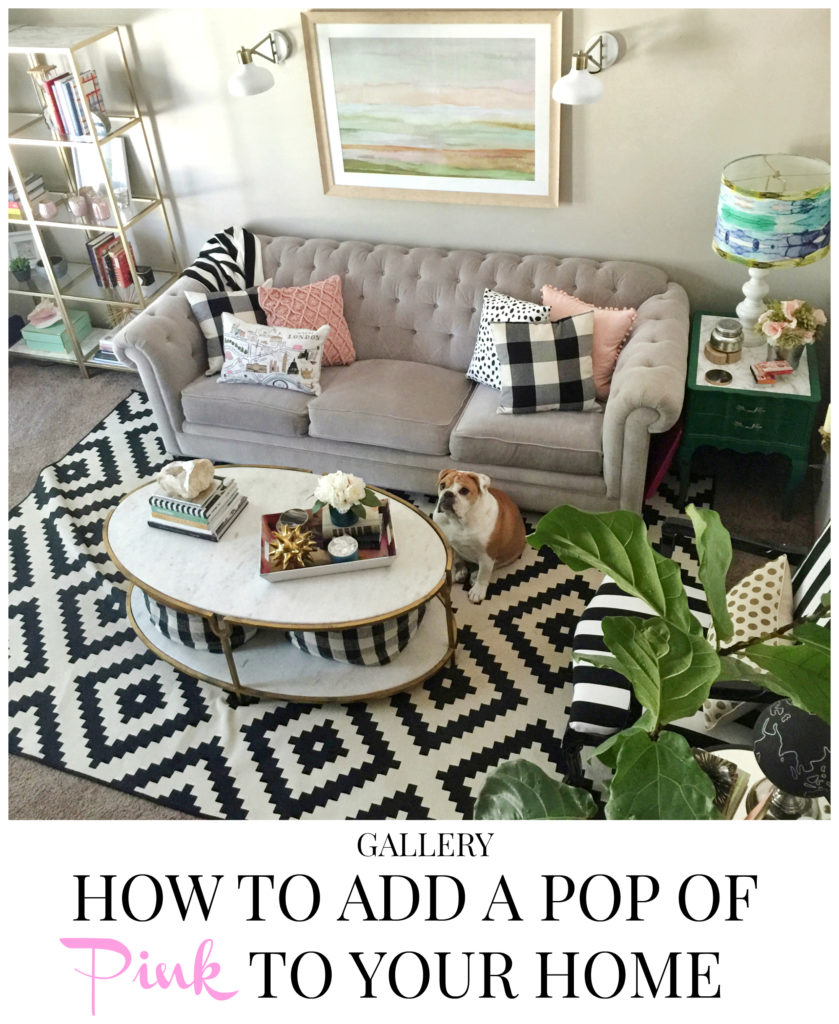 1. Upholstered Chair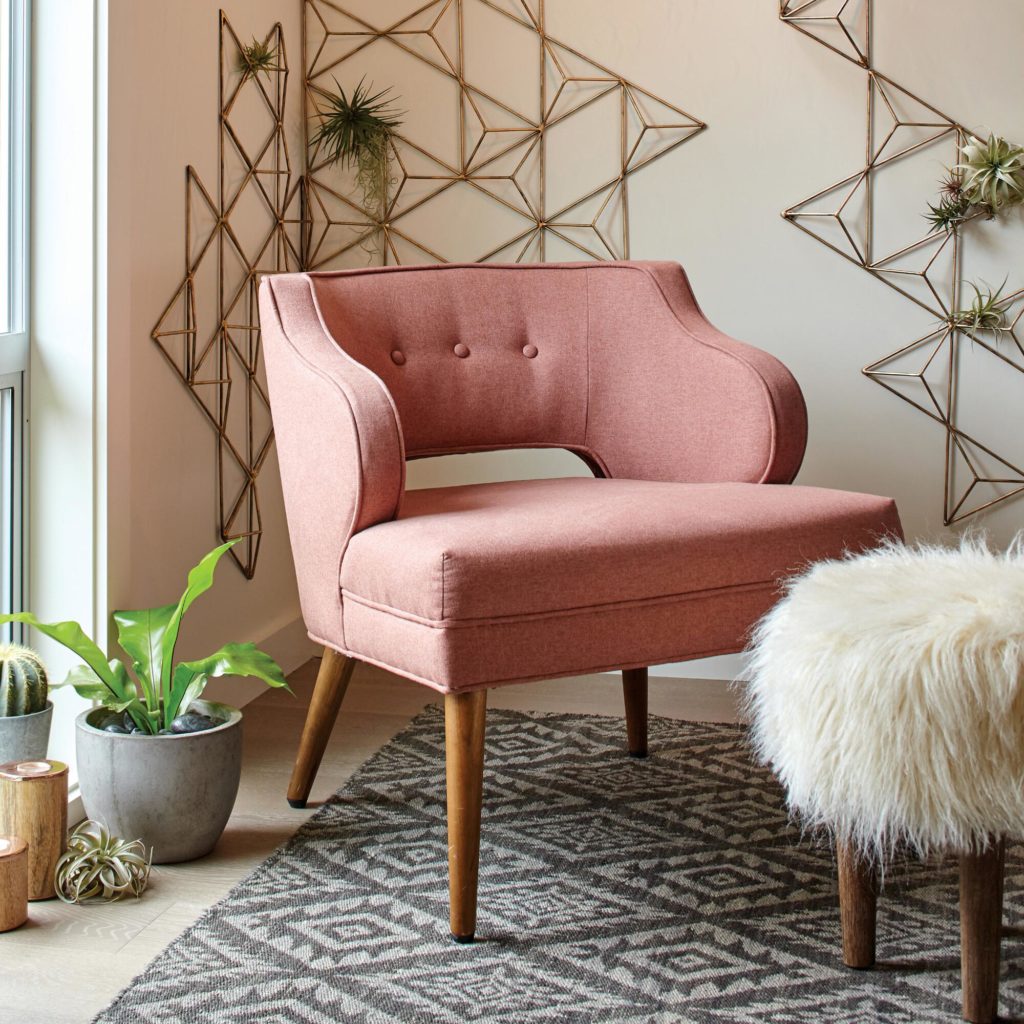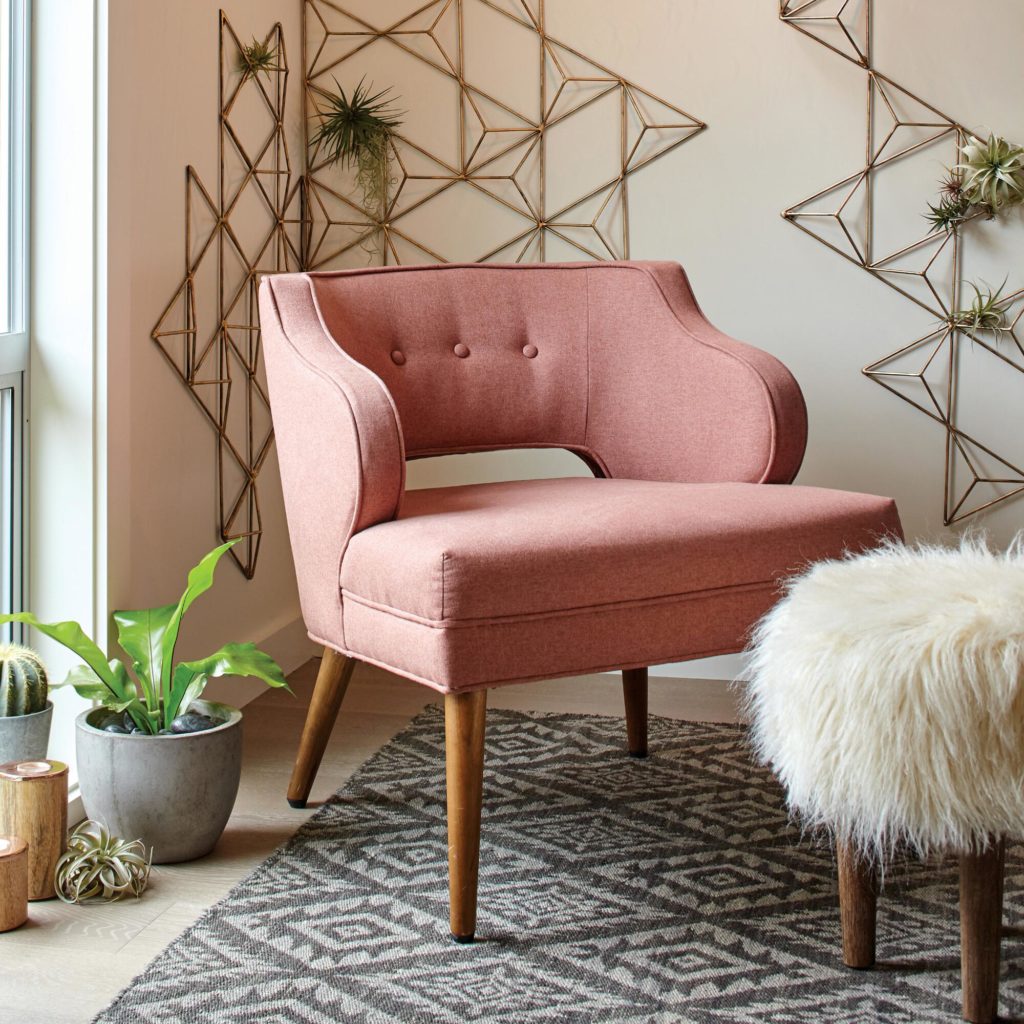 Whether in a living room or office, an upholstered pink chair can add a touch of whimsy to any space. This chair from World Market is my current fave and is only $260 (wait, what!?). Plus you can change the whole look of the chair based on its surroundings. Pair it with soft grays, creams, and golds for an elegant feminine look or with natural woods, charcoal grays, and a jute rug for more of a global feel. 
2. Throw Pillows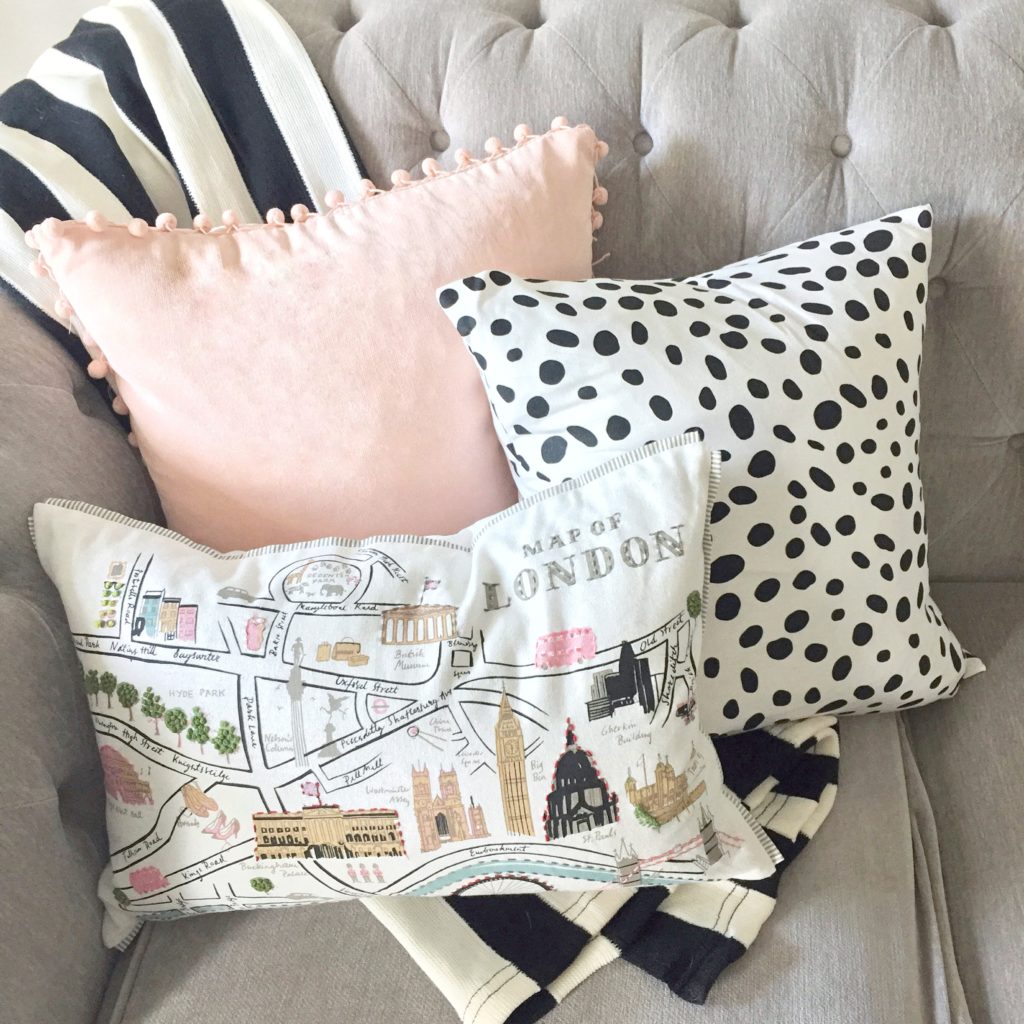 Throw pillows are about as noncommittal as you can get when it comes to home decor! Here's my current pillow pairing, pink velvet pompoms paired with a dalmatian print and an embroidered pillow of London. I found the dalmatian print on Etsy and the others at Home Goods (similar ones on Society6).
3. Kitchen Decor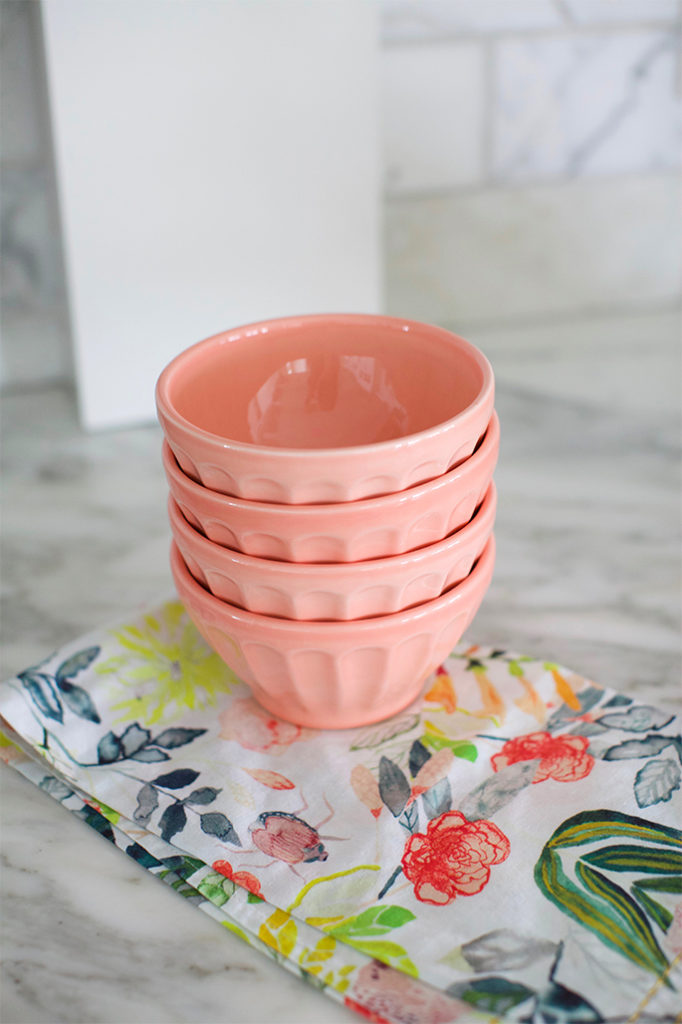 Mmhmm you know there's nothing I love more than a good latte bowl. My favorite ombre pink latte bowl set is only $32 for a set of 6. Or a mini (you guys MINI! I die!) latte bowl set of 4 for $12. Also, these make THE BEST gifts.
4. Flowers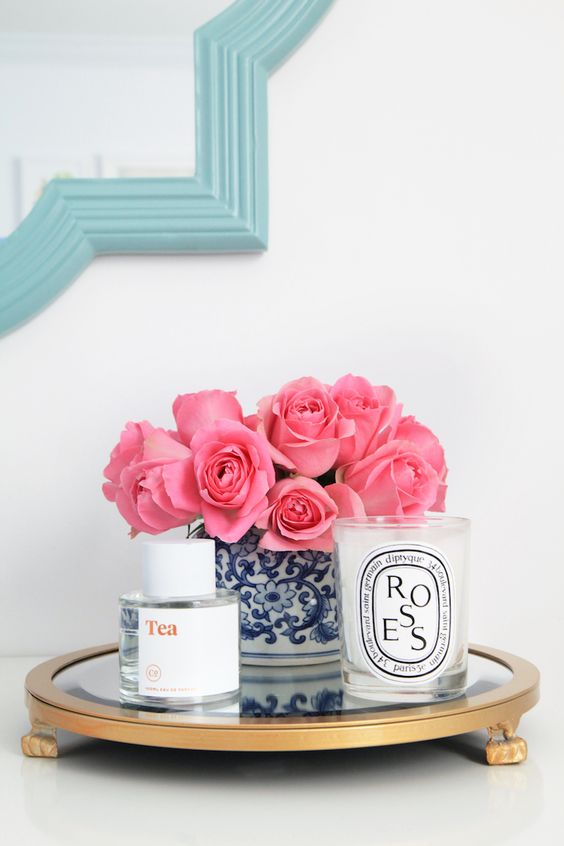 Okay so this may be tied with the throw pillows for easiest way to add a pop of pink to your home. Fresh blooms will make any space happier and if they're pink? Well then win-win my friend! Trader Joe's is my favorite place to shop local for fresh flowers or you can always cheat and add some faux blooms to a room like I did in my living room shown below.  If you go the faux route, Joss & Main have the best options (the pink peonies in the black/white striped vase – NEED!)
5. Artwork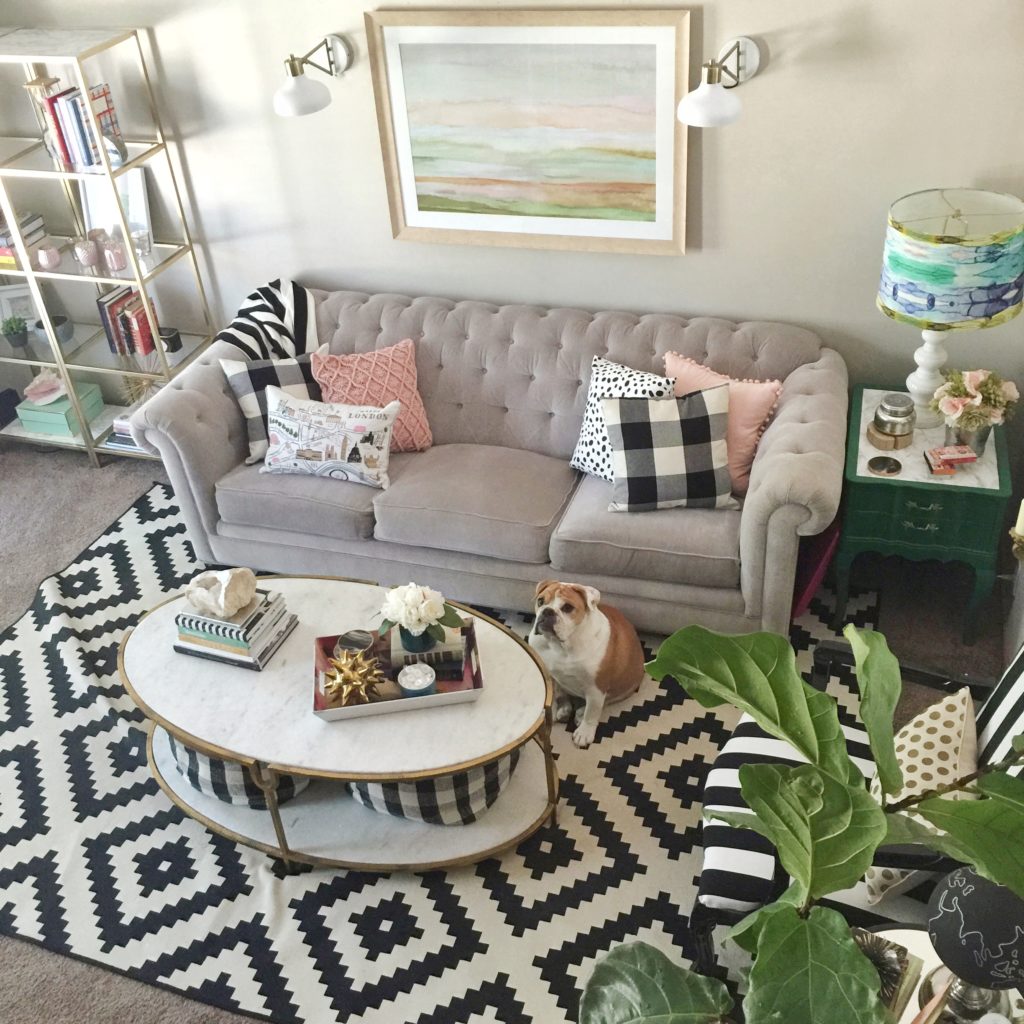 Here's a little peak at my current living room set up. I have the throw pillows, faux flowers, and a few pink accessories which are easy to change out but I also invested in a watercolor print with a touch fo pink to tie it all together. If you're a little worried about getting tired of the pink trend, try to find a piece of art with other colors in it too so in a few months you can change out your throw pillows and have a completely different look. My favorite places to shop for art online are Joss & Main and Society6.
6. Front Door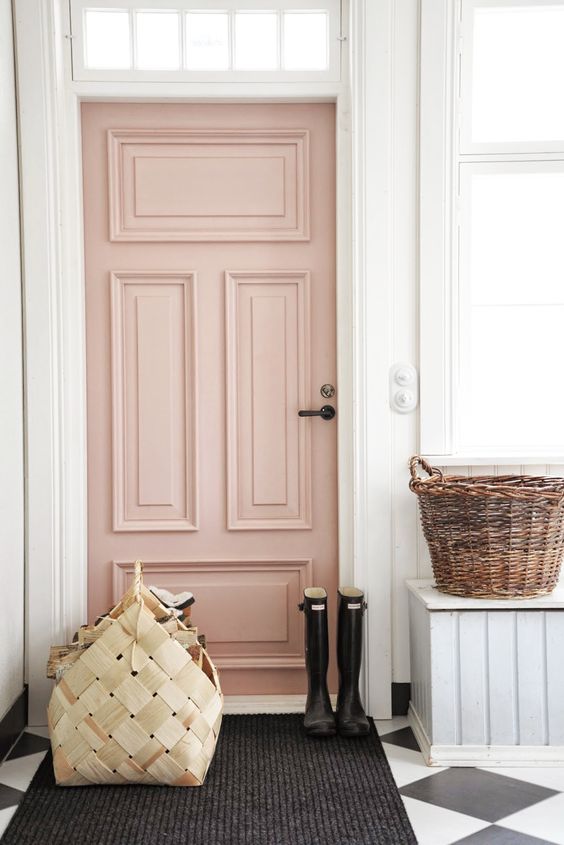 Are you bold enough to give this one a try? Or for those of you not ready to full commit to a pink front door, try painting just the interior side of the door or an unexpected door in the house (mudroom, laundry room, door leading to garage). For just an hour or two of time and less than $10 for a 1/2 pint of paint you can totally change the look of a room!
Door Image via: pompeli.blogspot.fr
Flowers Image via: LemonStripes.com
Bowls Image via: PinkPeonies.com