Awhile back I was at one of my favorite thrift stores and found a gem of a piece. An old beat up side table that needed some serious TLC. I didn't want to become committed yet, seeing as it was the first piece I saw but when I saw the price tag of $10 I said sold! Better yet? They were having 20% off so I got the baby for $8.00! Even better.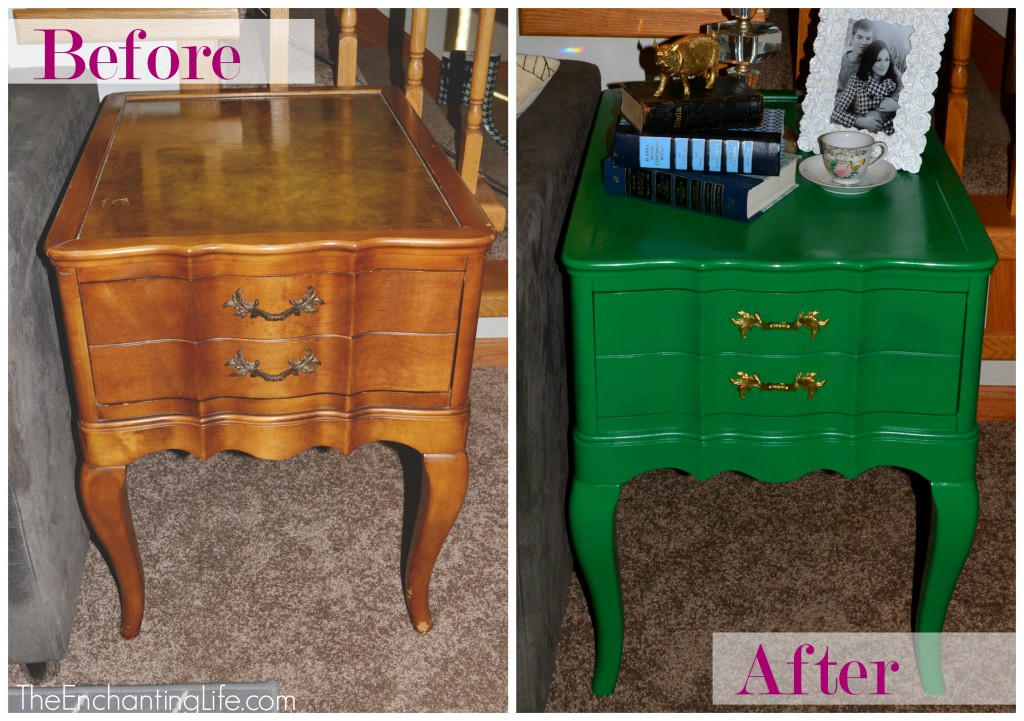 Now the pictures are doing some serious glamorizing on that "before" photo. In the photo it looks like a beautiful rich wood with a lot of character, but I can assure you, in person this puppy was a hot mess with scratches and faux marble detailing on top.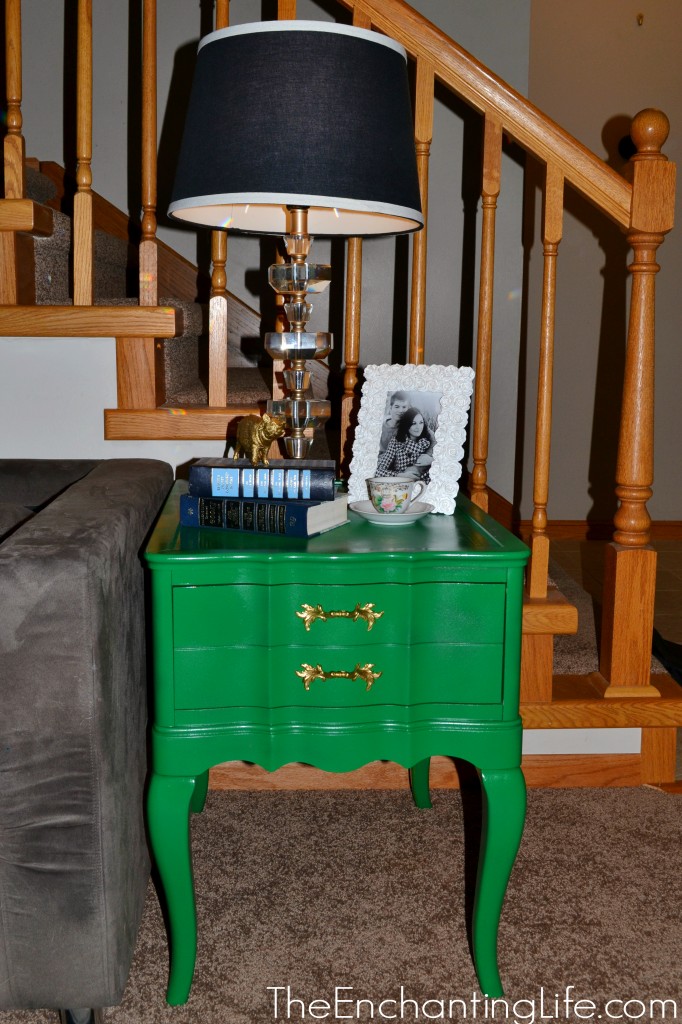 All I did was sand down the finish on the table, spray it with a few coats of this Meadow Green spray paint, followed by a polyurethane top coat to make it more durable and prevent scratches. Last, I spray painted the existing hardware with metallic gold spray paint.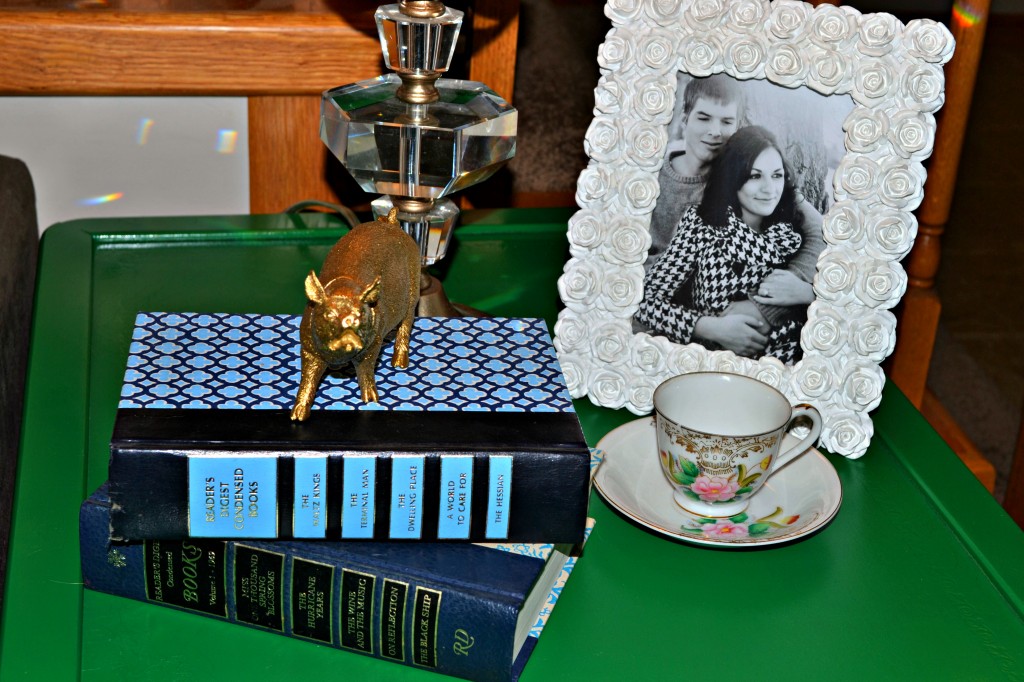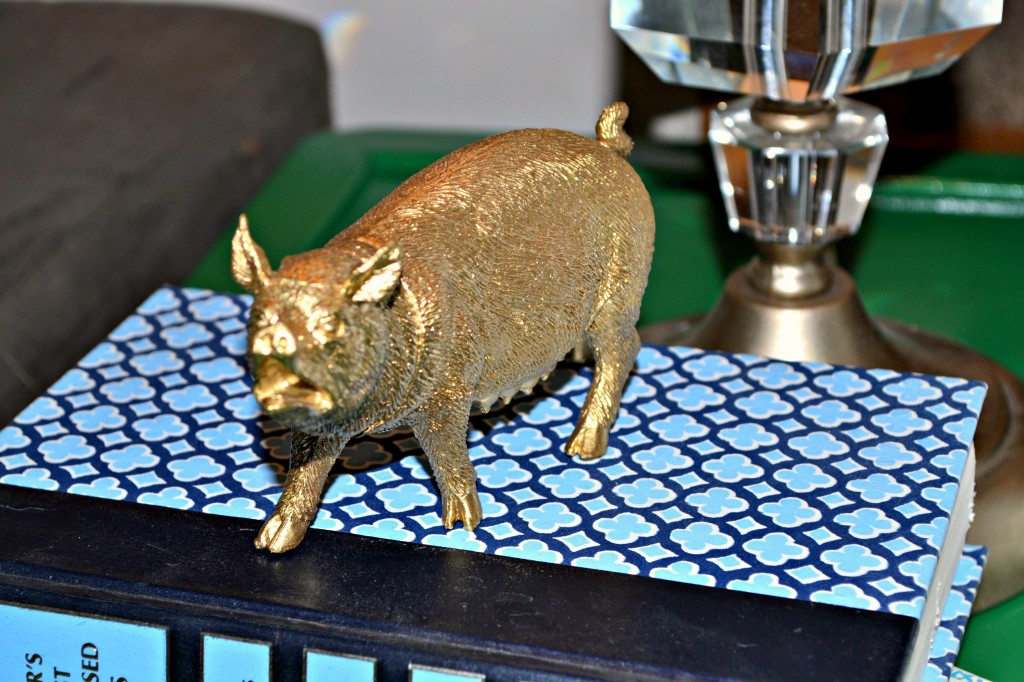 I love how it turned out. The gold hardware really pops against the kelly green table and it adds a cheery pop of color in our living room.I added a few cute and quirky accessories to finish it off. A vintage teacup, patterned books, a crystal lamp and shade from Target, a personal photo, and a golden pig (which I painted with the same gold paint).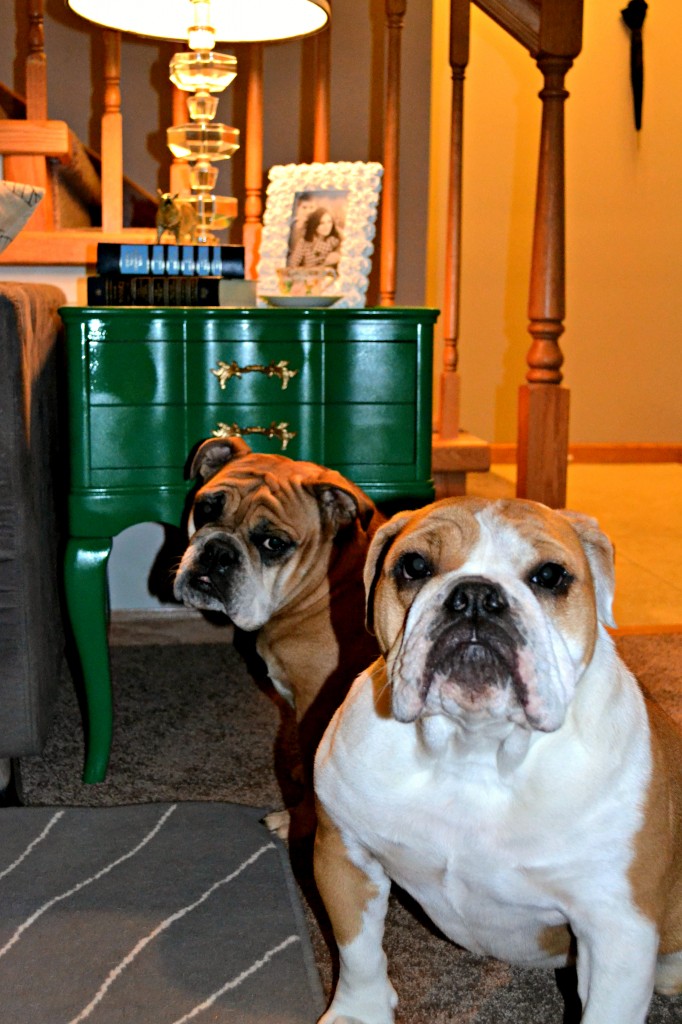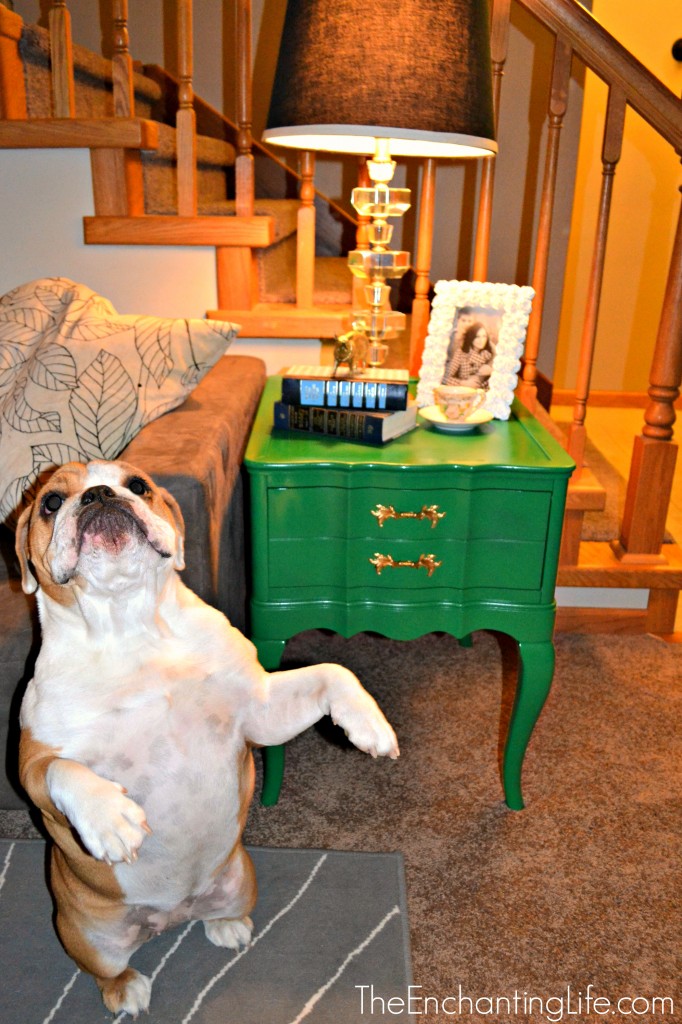 Rosie and Ruby seem to like it, what do you think of this kelly green side table?