Ben and Jerry's Chunky Monkey ice cream has been my all time favorite ice cream flavor / comfort food / basically best friend since my preteen years. The first few bites are downright delicious but if I eat more than a small bowl I get this yucky feeling in my gut – no, not lactose intolerance. but guilt! The amount of calories a tiny pint of Ben and Jerry's has will make any one feel sick to their stomach. I thought their had to be an easier way so I figured out how to make my own healthy Chunky Monkey Ice Cream Recipe and I'm pretty happy with the results! It's so easy and doesn't require an ice cream maker!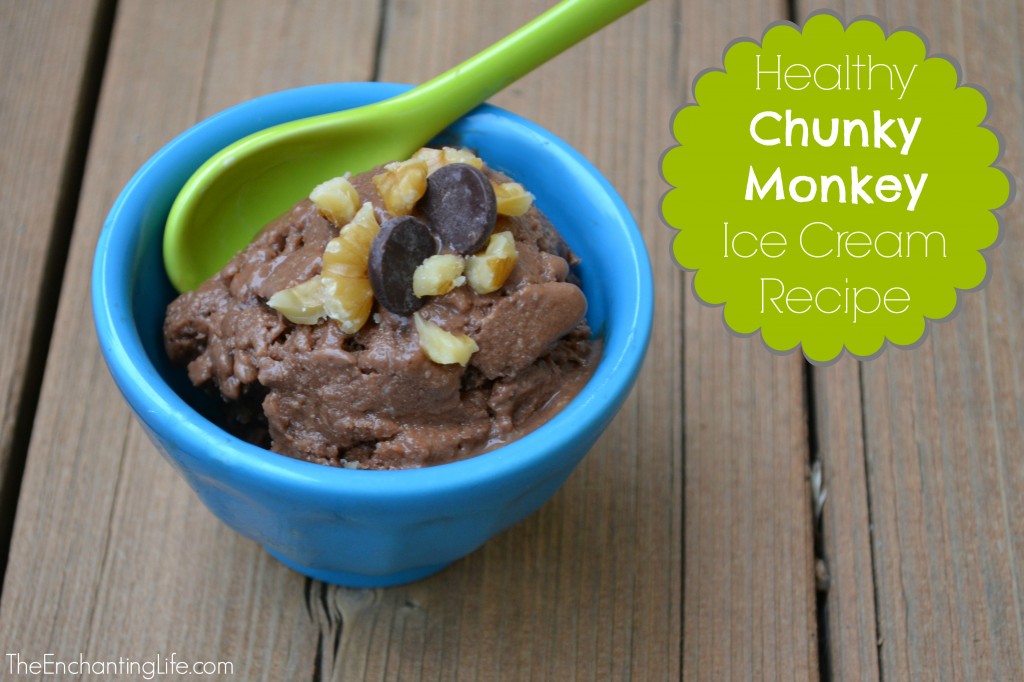 Ingredients:
2 ripe bananas
1/4 cup almond milk
1 tbsp unsweetened cocoa powder
1 tsp honey
dash of sea salt
Place ingredients in food processor or blender and blend until smooth. Put in a sealed tupperware bowl and place in freezer for a couple hours.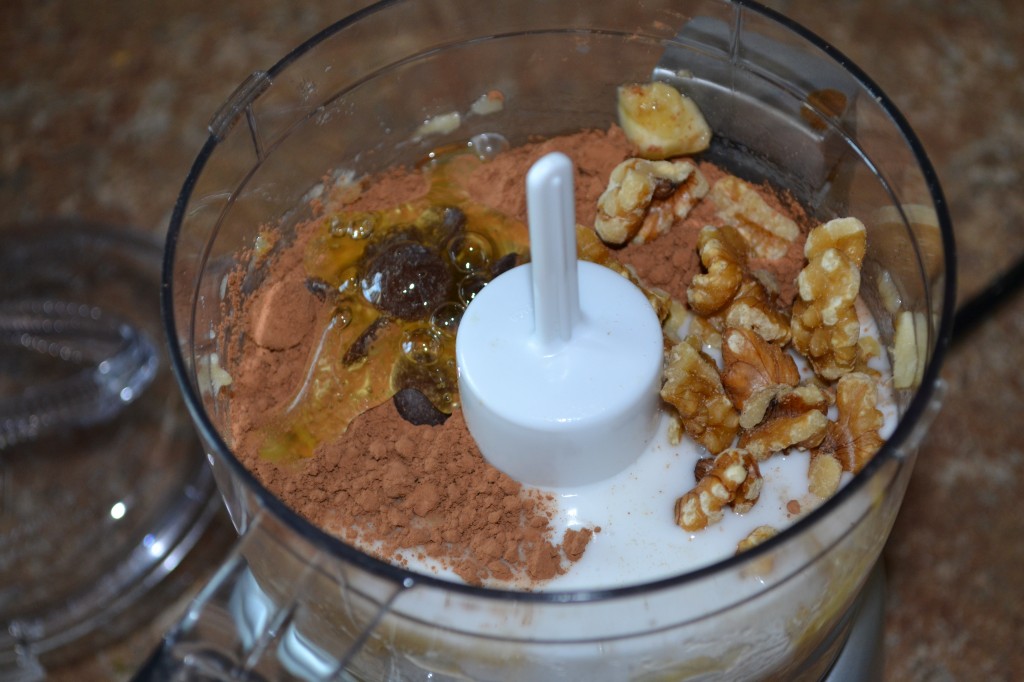 Once you scoop up your bowl, use chocolate chips and walnuts to garnish, just like the real thing!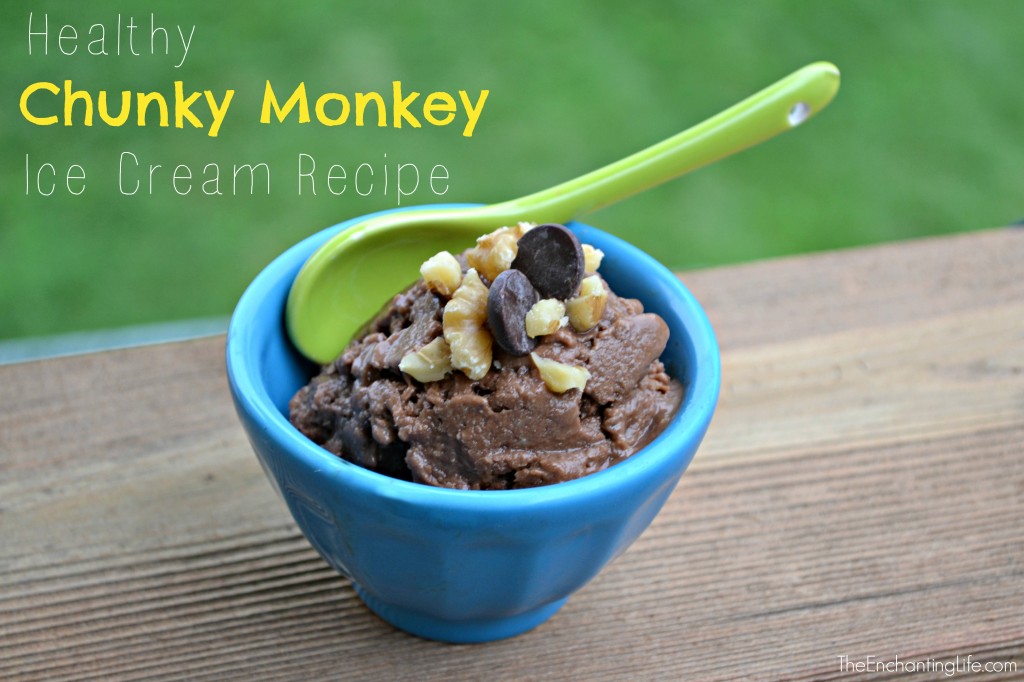 This chunky monkey copy cat is just as delicious but you can eat the whole bowl (heck, lick it clean!) and feel 100% guilt free! Now that's my kind of dessert!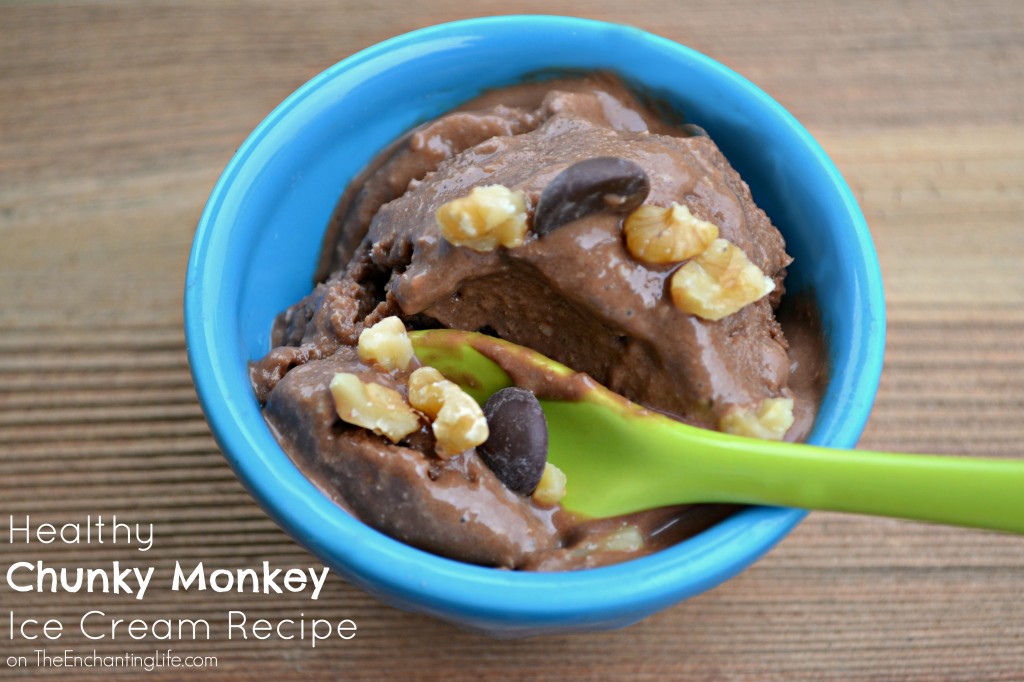 Well I'm off to make another batch! I hope you'll give this healthy Chunky Monkey Ice Cream Recipe a try – you'll be glad you did 🙂